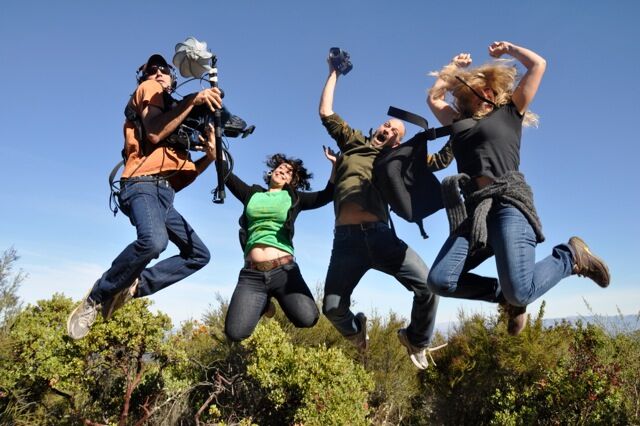 Suzanne LaFetra and David Collier felt in their bones that Destiny Arts was special from the very first time they attended a performance. It was a shocking reminder of what it means to be a teen in Oakland, California. Yet, they were impressed and captivated by the students' ability to herald their personal struggles for a public audience. In a place where 1/3 of all teenagers drop out of high school, how is Destiny Arts able to successfully guide these teens though this tumultuous period? Natives of the San Francisco Bay Area, raising four teenagers of their own, the two paired up in this labor of love to tell the story of five remarkable youth and their journey of becoming F R E E.
David Collier
Director/Producer/Director of Photography
David Collier is an award winning documentary filmmaker, and the principal and founder of Studio B Films. He received an Academy Award nomination in 1993 for his feature length documentary For Better or for Worse. Studio B Films is a video production company in Berkeley, specializing in commercial work and documentary-based storytelling.
Suzanne LaFetra
Director/Producer
Suzanne LaFetra is a freelance writer, journalist and filmmaker. She is the Executive Producer of the documentary, She Wants to be a Matador (2009). She has long believed in the power of film as a medium for social change. Being the mom/stepmom to four adolescents has made her particularly keen on the youth development work portrayed in F R E E. This is her directorial debut.
"After making F R E E, we understand the immense power in the simple act of sharing a story. Whether by listening or by telling our own, walls come down, bridges of empathy are built, and real change can happen."
Jennifer Chinlund
Editor
Jennifer Chinlund is an award-winning editor. She has edited dozens of documentary films including Children of the Amazon, The Self Made Man, Discovering Dominga, Baby It's You, and Complaints of a Dutiful Daughter, which won an Emmy and was nominated for an Academy Award.
Todd Boekelheide
Composer
Todd Boekelheide is an award-winning sound engineer and composer. He has scored more than 60 films, including Spin, Regret to Inform, Inside Bellevue, The Future of Food, Hearts of Darkness: A Filmmaker's Apocalypse and Nina Takes a Lover. He has earned both Emmy and Academy awards for his work.
Sara Needham
Co-Producer/
Distribution Manager
Sara Needham is an Emmy-nominated journalist and award-winning documentary filmmaker who aims to tell stories that bring about collective change while opening hearts and minds. Her work has explored a variety of topics including genetically modified food, gun violence & the colorful life story of a Gregorian friar.